Riga (Latvia)
Latvian National Museum of Art
The Latvian National Museum of Art is the most important art museum in Latvia and the first building in the Baltics designed specifically for the needs of art museum. The museum's building is an architectural monument of national significance. It is one of the most impressive historicist buildings in the Riga Boulevard Circle. From 2013 to 2016, an ambitious reconstruction and renovation of the building took place. The authors of the project are Lithuanian architecture practice Processoffice, Vytautas Biekša and Andrius Skiezgelas Architecture. The Latvian National Museum of Art has acquired modern infrastructure and environment for the exhibition and preservation of works of art, the making of exhibitions as well as for public education and quality free time. Important strategic values in the museum's work are openness and accessibility for the broadest public, thus raising the quality of life for the society around it. The museum has increased the volume of exhibitions, improved customer service and diversified educational opportunities for the different needs and interests of its visitors. Accompanying events and educational programmes for different age groups provide an opportunity to improve knowledge about art history and contemporary art as well as to develop creativity.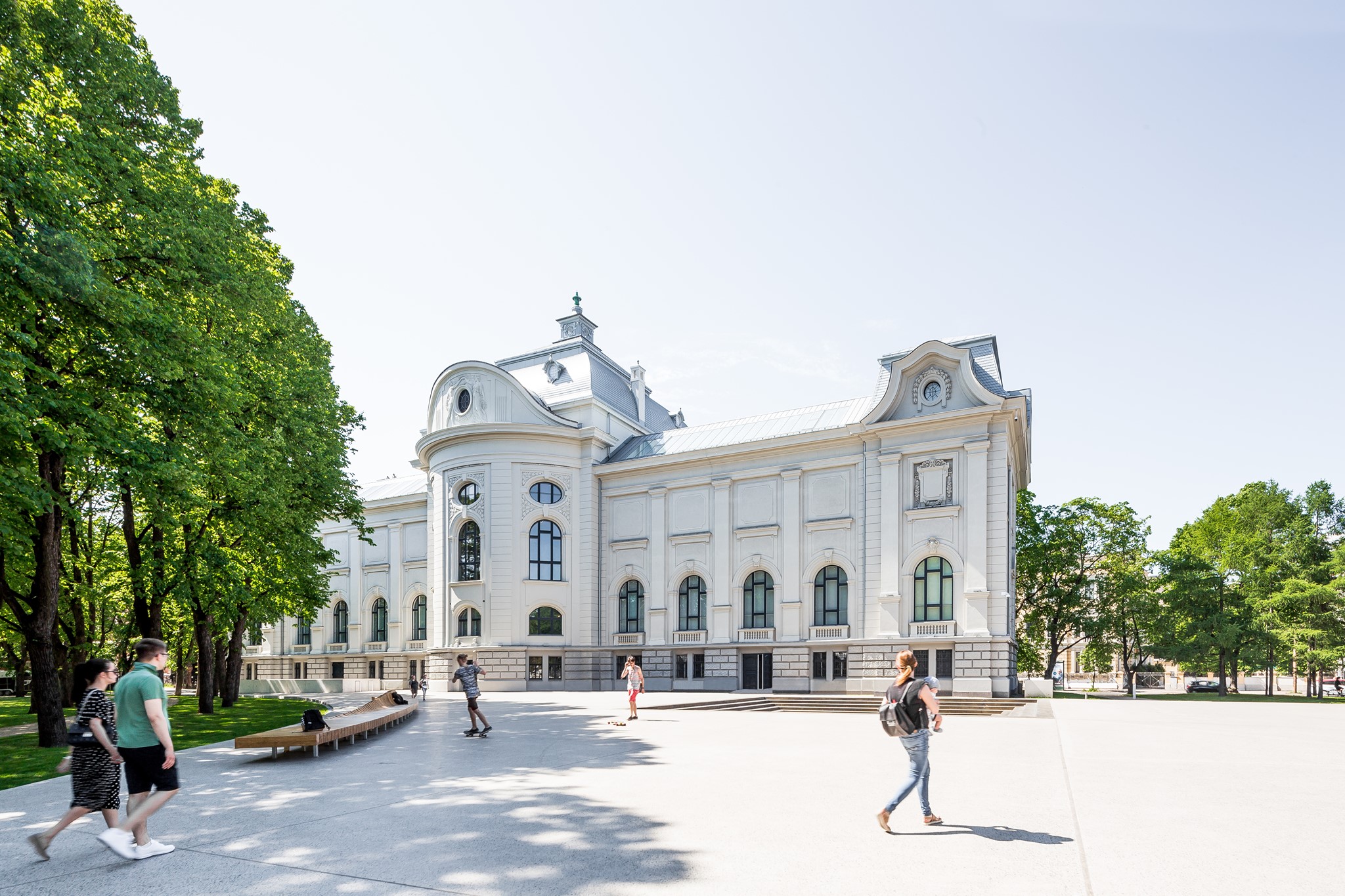 Access preferences
Activities, Events, Guided tours (Group and Tours)

General Accessibility in the Museum (Accessible entrance for prams and wheelchairs)

Museum is fully accessible to prams, wheelchair users and other visitors with reduced mobility.
There is street level entrance: from the park side and on the right from the main entrance staircase (please use Call button for assistance to open the door).
One disabled parking space is available outside the Museum to the right from the main entrance facing the Art Academy of Latvia. Please inform yourself about other parking facilities near the museum here.
Visitors with prams, wheelchair users and other persons with reduced mobility are welcome to ask museum staff for a help with the use of cloakroom and lockers. (Between the cloakroom and the 1st floor are few steps)
Lifts enable access to all floors.
Accessible toilets are located on the 1st floor next to the restaurant and on the 4th floor.
Assistance dogs are most welcome at the Museum.
There are visitor benches in all of galleries, entrance halls and on the 3rd floor lobby.
Conference hall and 3rd floor lobby is equipped with audio induction loop system.