Piran (Slovenia)
Pomorski muzej – Museo del mare »Sergej Mašera«
The Maritime Museum is housed in the Gabrielli Palace, built in the mid-19th century along the Piran harbour. The Maritime Museum collects, studies and presents maritime heritage and with maritime affairs associated branches of economy as well as of the entire Slovenian territory. For this purpose, it keeps a collection of maritime archaeology, ethnological fishing collection and history-of-art collection of maritime enterprise from the Middle Ages to the end of World War II. Apart from it, the Museum has four non-residential units: Museum of Salt-making at Sečovlje saltpans; ethnological collection Tona's House, where the former Istrian farmer's way of life is presented  in the reconstructed oil-mill with a press, rustic kitchen and room; Tartini's Memorial Room in the house in which the famous violinist Giuseppe Tartini was born; Monfort, the former salt warehouse, with the collections of traditional ship building and development of water sports. In the sea in front of the Maritime Museum, the Galeb sailship (a museal vessel) is anchored.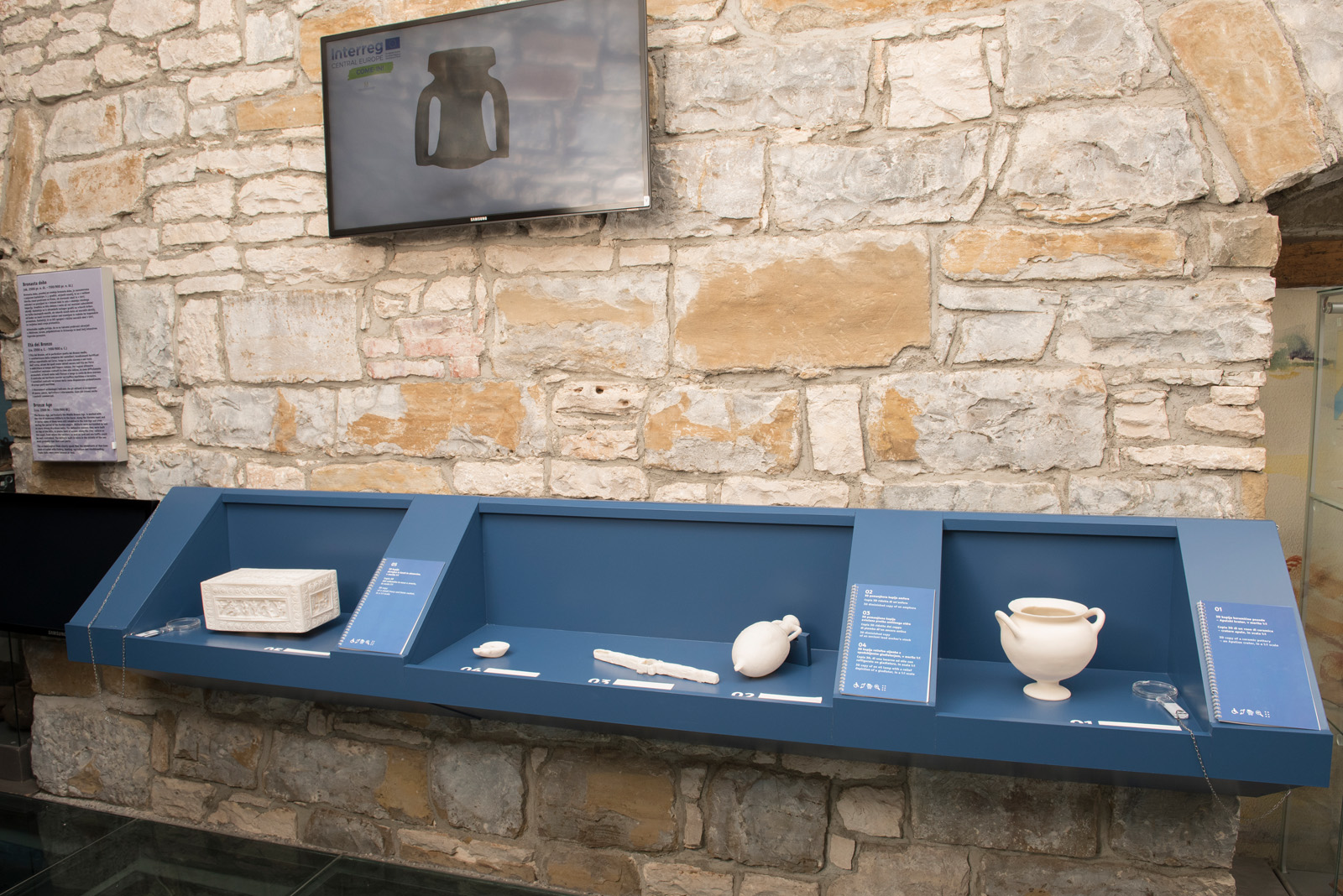 Access preferences
Audio museum contents are available on tablets in five languages (Slovenian, Italian, English, German and Russian).

Tactile objects with explanatory booklets in three languages and in braille are also available, as well as magnifying loupes, which can be acquired at the reception. If you wish to learn more about the topics/contents of the museum, you can borrow a guide through it in braille.

On each floor, tactile orientation boards have been set up for easier orientation of all visitors.

Summaries of the museum contents in Slovenian sign language as well as a film about museum exhibitions in three languages and Slovenian sign language are also available. Induction loop has been installed in the museum as well.

Wheelchair users. 
Access is enabled for persons with disabilities (staircase platform lift, elevator and movable wheelchair ramps). Wheelchair users can move through the exhibition halls independently; museum staff assistance is needed only on the ground floor.