Skopje (North Macedonia)
Museum of the Macedonian Struggle for Independence
The National Institution Museum of the Macedonian Struggle for Independence was established by the Decision brought by the Government of the Republic of Macedonia on July 31, 2008. The construction of the museum began in 2008 and it lasted three years. The Museum officially opened on the 20th Anniversary of Independence of the RM on September 8, 2011. It is located in a building with a net area of 6,435 square meters net area, and the exhibition facilities are spread over 2,000 square meters. The Museum of the Macedonian Struggle, being a specialized museum of historical exhibitions, was originally aimed to present the historical, cultural and revolutionary traditions of Macedonia and the Macedonian people in their perennial struggle to create a national state on the Balkans. It is a documented, contemporary and an objective directorial tool of the most important events and processes in the recent history of Macedonia. The historical exhibits display all ordeals suffered by the Macedonian people in the exercise of its libertarian vision, the original idea of the revolutionary struggle for the liberation of Macedonia, unification and the creation of an independent Macedonian state. Also, the museum displays reveal the struggling agony the Macedonian people experienced, their resistance against the communist dictatorship, sacrificing their lives for an independent, united and democratic state. The central place in the lobby of the building is occupied by the Declaration of proclamation of independence of the Republic of Macedonia, which was placed in the Museum on the opening day by then President, Dr. Gjorge Ivanov. The Museum of the Macedonian Struggle for Independence is one of the most visited cultural institutions and one of the major tourist attractions of Skopje and Macedonia.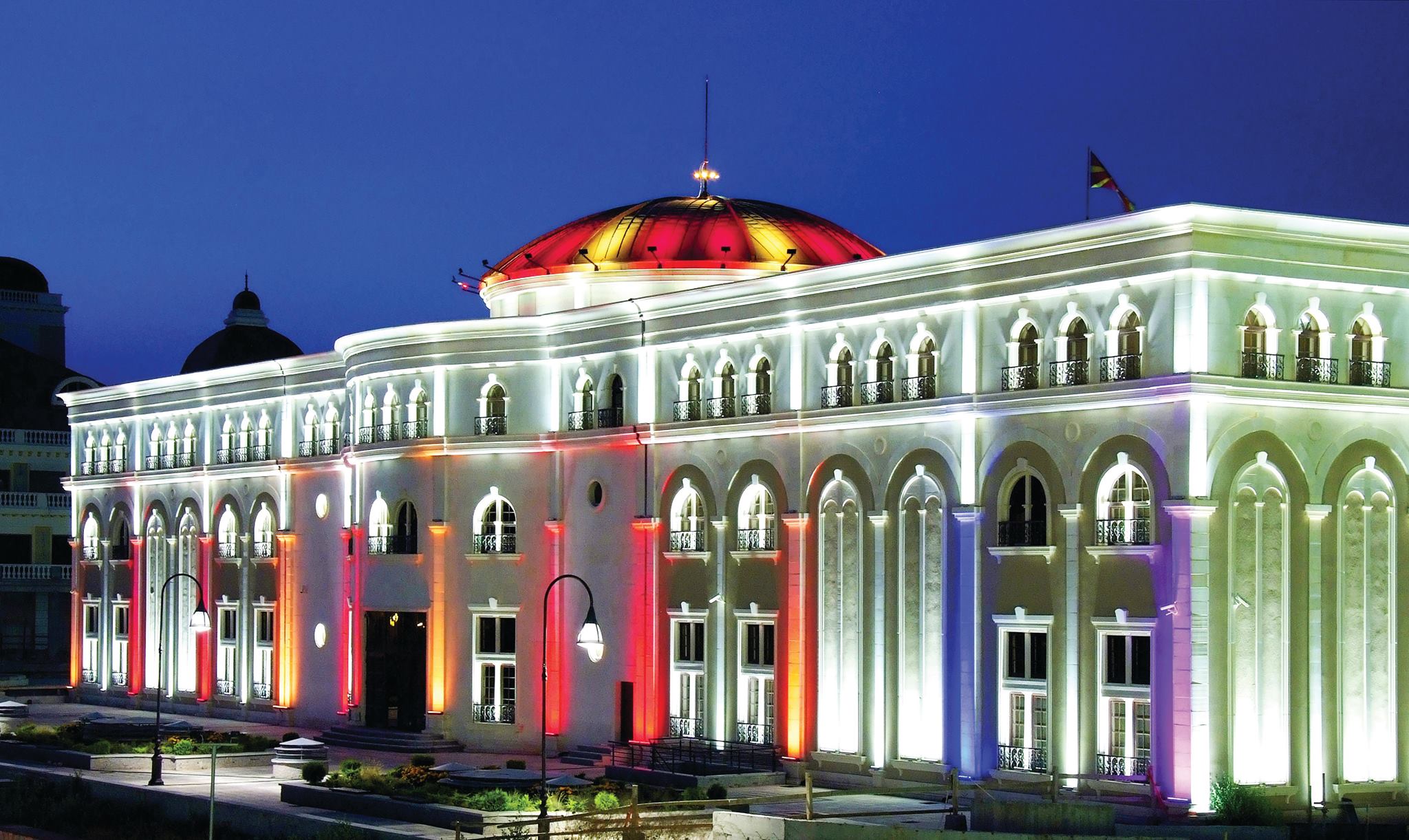 Access preferences
Complementary Offer (Multisensory Experiences)

For the blind and visually impaired a catalog of the Museum exhibition printed in Braille is available. The museum has an audio guide History on hand for selected tactile objects through which the permanent exhibition is presented. This guide also has a version on Braille.

For any special requirements related to your visit you can reach us on the following contact numbers:

3 256 667 & 3 256 668

General Accessibility in the Museum (Accessible entrance for prams and wheelchairs)

The building of the Museum of the Macedonian Struggle was built according to all modern standards of accessibility. The main entrance of the Museum is easily accessible for people with disabilities. The facility has elevators and reserved toilets.
The museum has two carts available for use.
The exhibition rooms and the lobby contain many resting spots.