Salzburg (Austria)
Haus der Natur
The Haus der Natur museum of natural history has been in existence since 1924. Since its founding, it has continually taken its visitors by surprise with a lively and modern educational approach that has continued to develop steadily over the years. Today the Haus der Natur is a "three-division institution" with a regional and international focus. It encompasses the classical natural history museum, high-quality zoo divisions, and a Science Center with a broad and varied offering. With over 7000 square meters of exhibit space, the Haus der Natur is currently Salzburg's largest museum. In addition, the Haus der Natur plays an important role as a center of specialized knowledge and expertise about the natural world for the city and province of Salzburg. The recently-founded biodiversity center houses the national natural science collections and maintains a comprehensive database containing documentation and analyses of the animal and plant species in the city and province of Salzburg, as well as High Tauern National Park.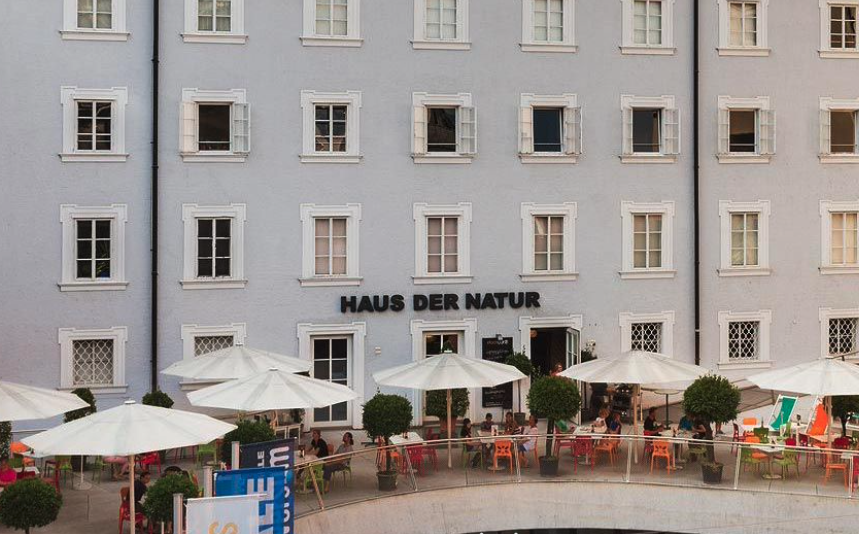 Access preferences
Though the Haus der Natur is located in a historic building, when it was renovated, the entire museum was designed to provide barrier-free access.
The museum entrance can be easily reached in a wheelchair via an access ramp. An elevator with sufficiently wide doors brings you to every floor. The outer space hall and reptile zoo can be accessed via stairlift. Restrooms for people with disabilities are located on the ground floor (main building and Science Center) and in the café/restaurant (first floor).
Our staff will be happy to help when needed!

Only offered in German

No dogs allowed. Service dogs welcome.