Metz (France)
Centre Pompidou Metz
Centre Pompidou-Metz is France's first major cultural decentralisation project. Centre Pompidou has brought its model to the region, and offered its know-how and collections in a unique partnership with local government bodies, which not only provide the necessary funding but also guarantee independence of scientific and cultural choices. Respecting the values of Centre Pompidou in its generosity, open to all publics and to all forms of current-day creation, Centre Pompidou-Metz illustrates, through its relationship both to society and to culture, the renewal of Centre Pompidou's strategy refocused on its prime vocation, namely to form a platform of exchanges between French society and creation. Centre Pompidou-Metz is neither a branch nor an annex of Centre Pompidou but a sister institution, independent in its scientific and cultural choices, able to develop its own programme in the spirit of Centre Pompidou, and relying on the latter's know-how, network and notoriety. In conveying these values, it has an extraordinary advantage, that of being able to draw from the collections of Centre Pompidou, Musée national d'art moderne, which, with more than 100,000 works, boasts one of the world's two finest collections in the field of modern and contemporary art, and the largest collection in Europe. Centre Pompidou-Metz has been devised as a unique experience, a space where you can discover artistic creation in all its shapes and sizes, a living place where events take place all year round. The architecture of Shigeru Ban and Jean de Gastines make it an exceptional place. It is also a generous place as its publics are at the heart of the project, and a place of excellence thanks to its multidisciplinary programme based on innovative temporary exhibitions of international level.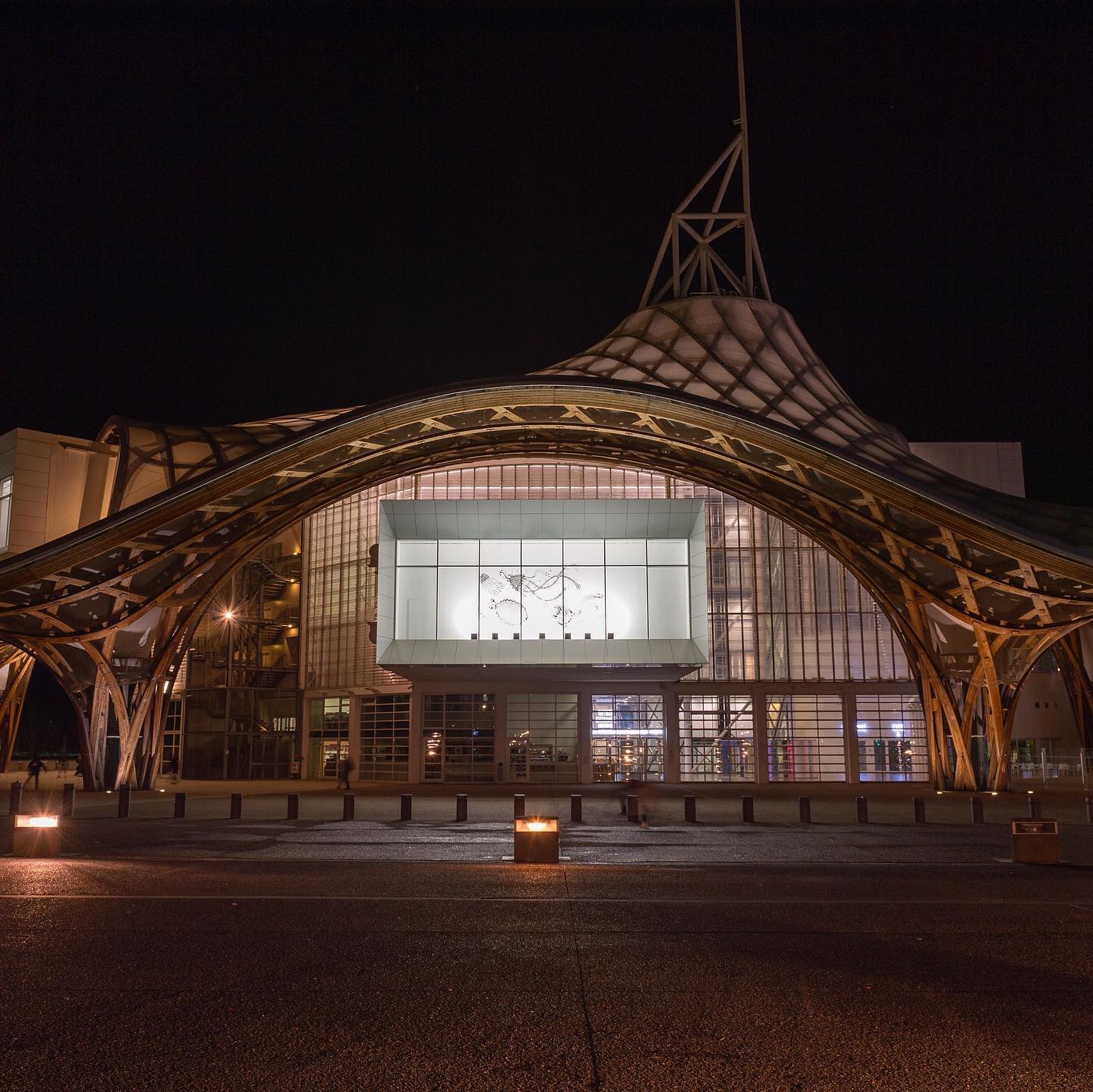 Access preferences
Educational Programme & Guided Tours (Group and Tours)

For a thorough discovery of its exhibitions and/or architecture, the Centre Pompidou-Metz offers you guided tours during its opening hours. These visits can be lead by one of our lecturers or with an external tour guide. You can also opt for a self-tour. Booking is compulsory and tickets must be presented upon the visit.

Group guided tours in FSL:
The first Saturday of every month at 3 p.m.

Individual guided tours in FSL:
The first Sunday of every month at 3 p.m.

General Accessibility in the Museum (Accessibility)

The building has been designed to offer full accessibility to all floors for disabled persons. It features a pluridisciplinary set on the ground floor allowing easy access to a variety of spaces: Grande Nef, Studio, Wendel Auditorium, Bar 333, gardens and the bookshop.

Disabled persons and those accompanying them enjoy free admission to the exhibition spaces as part of an individual visit.

The ticket office counters, the Studio and the Wendel Auditorium are equipped with an audio loop for the hearing impaired.

Audio guides can be used by the hearing impaired.

Wheelchairs are available.

Access: drop-off authorised in front of the entrance to the Centre Pompidou-Metz.