Lisbon (Portugal)
Calouste Gulbenkian Museum
Amassed in life by Calouste Gulbenkian, the collection of the Museum is considered one of the most important private collections in the world, totaling over 6,000 works of art, dating from Antiquity until the early 20th century. Of Armenian origin, Calouste Sarkis Gulbenkian was born in Üsküdar, in Turkey, in the middle of the Ottoman Empire. In 1896, due to the persecution suffered by the Armenian community, Gulbenkian left Turkey with his family. After a brief stint in Cairo, he established himself in London and acquired British nationality. Later, he bought a small palace located on Avenue d'Iéna, in Paris. With the outbreak of the Second World War, Gulbenkian moved to Lisbon, where he stayed until his death in 1955. Calouste Gulbenkian revealed his passion for art at an early age. This reflected his origins in Cappadocia – a major crossroads of religions and art – and Constantinople – another crossroads of civilisations and the capital of the Romans, Greeks, and Ottoman Turks. Throughout his life, he assembled an eclectic and unique collection that was influenced by his travels and his personal taste, and sometimes involved lengthy and complex negotiations with the leading experts and specialist dealers. His collection now totals over 6,000 pieces from all over the world and dating from antiquity until the early twentieth century (including examples from ancient Egypt, ancient Greece, Babylonia, Armenia, Persia, Islamic Art, Europe, and Japan). His attachment to the pieces that he acquired was so strong that he even called them his 'children'. Calouste Gulbenkian's collection of paintings includes works by Bouts, Van de Weyden, Lochner, Cima de Conegliano, Carpaccio, Rubens, Van Dyck, Frans Hals, Rembrandt, Guardi, Gainsborough, Romney, Lawrence, Fragonard, Corot, Renoir, Nattier, Boucher, Manet, Degas and Monet. A favourite sculpture of his was the marble original of Houdon's famous Diana, which had belonged to Catherine of Russia and which Gulbenkian purchased from the Hermitage Museum in 1930.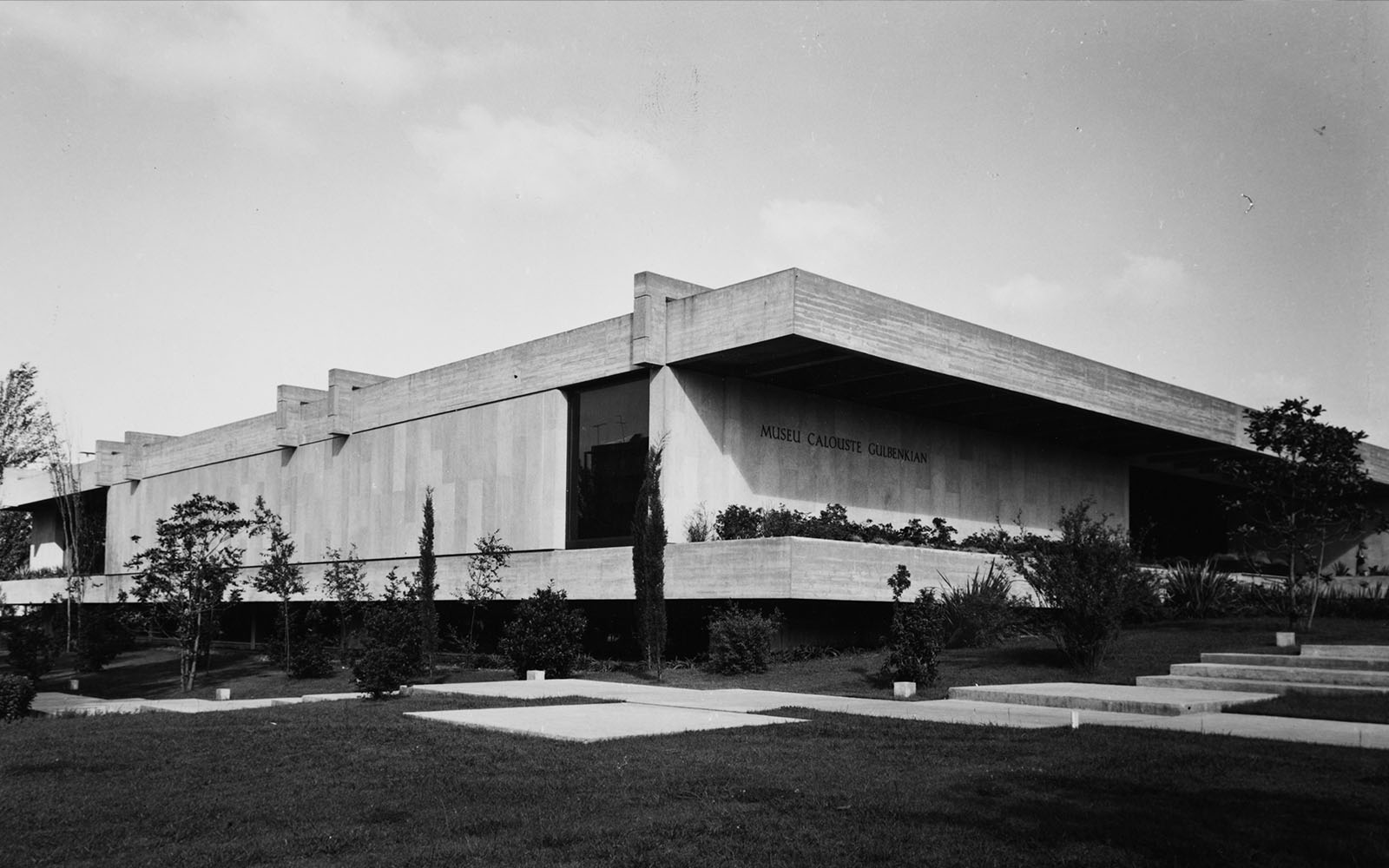 Access preferences
Guided tours for visitors with special needs (Group and Tours)

Tours, workshops, theatre, concerts and courses are all offered to help you get to know the Calouste Gulbenkian Museum better. Discover new ways of experiencing the collections, from Ancient Egypt until the early 20th century. For children and adults alike, there is a variety of suggestions for activities designed for schools and organised groups as well as for children, young people, families, adults and people with special educational needs.

Sustainable Development Programme (Environmentally responsible)

The Gulbenkian Sustainable Development Programme aims to help build a more cohesive society that offers equal opportunities and actively promotes the well-being and quality of life of vulnerable groups, while ensuring environmental protection and economic sustainability.

The concept of sustainable development, as established in Our Common Future, a report published by the UN in 1987, defines a new development horizon that will enable us to meet the needs of the present without compromising the ability of future generations to meet their own needs. In 2012, at the United Nations Conference on Sustainable Development, the Sustainable Development Goals (SDGs) were identified for the first time, setting 17 universal targets to address the urgent social, environmental and economic challenges that impact the planet globally.

Committing to achieving these goals necessarily implies a new approach to how we live and rethinking the responses to social needs and environmental challenges, without losing sight of economic prosperity. This change can only happen through innovation, with more sustainable business and investment models, and the development of new skills and leadership.

With this programme, the Calouste Gulbenkian Foundation reaffirms its commitment to the Sustainable Development Goals and, in this regard, its role in Social Cohesion, Climate Action and Oceans, promoting cross-cutting innovative tools to address social and environmental challenges.