Katowice (Poland)
Muzeum Śląskie
The Silesian Museum is a regional museum co-led by the Marshal Office of the Silesia Voivodship and the Ministry of Culture and National Heritage of the Republic of Poland. THE MISSION OF MUZEUM ŚLĄSKIE Bound by the heritage of the region, its historical dynamics, its numerous cultures and the leading role of industry, and yet recognizing Silesia's intellectual and artistic background, Muzeum Śląskie provides a space for dialogue with the past and the achievements of modernity to further explore Silesia, Poland and Europe. SEE THE IMPRESSIVE HERITAGE OF SILESIA We are inspired by the heritage of Silesia: its intellectual and artistic achievements and its rich multicultural history. Our venue at the former mining site points to the significant role that the industry has played in the region. We have turned the former coal mine into a cultural mine, and, 14 metres below the ground level, have provided access to rich and diverse collections. The depths of the Earth now contain the Gallery of Polish Art 1800–1945, the Gallery of Polish Art after the Year 1945, the Gallery of Silesian Religious Art and the Gallery of Non-Professional Art, as well as a hugely popular exhibition "The Light of History: Upper Silesia over the Ages." The exhibition of set design for film and theatre: "Laboratory of Space: The Past in the Present" is a truly unique show at Centrum Scenografii Polskiej.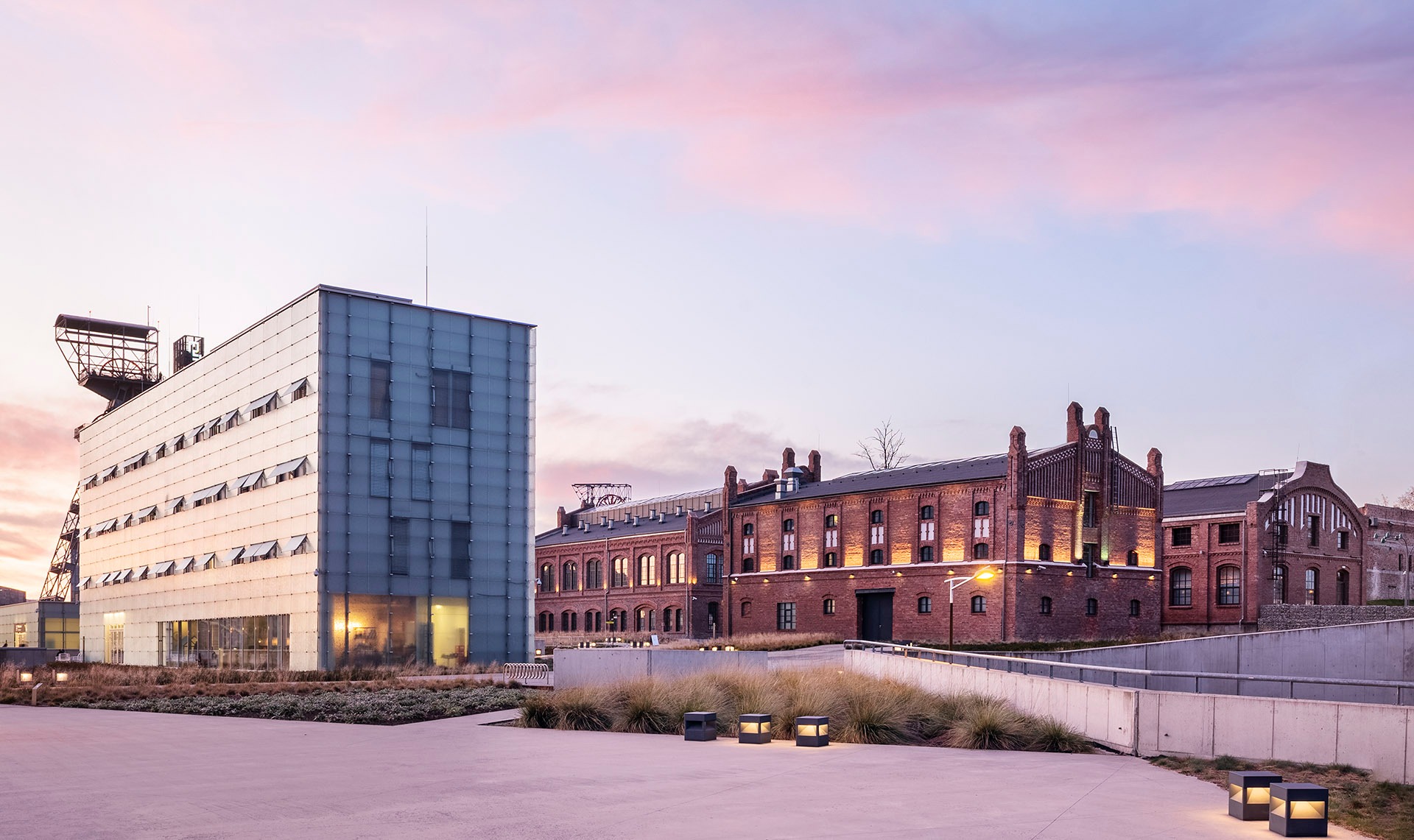 Access preferences
Based at ul. Dobrowolskiego 1 and part of Katowice's Culture Zone, Muzeum Śląskie is easily accessible to visitors with mobility issues, and the blind and visitors with sight impairment may enjoy some of our dedicated tours.

In 2015, Prodeste Foundation recognized us as "a space friendly to visitors with autism spectrum disorders.
Our museum projects available to visitors with autism spectrum disorders.

Since its restoration in 1984, Muzeum Śląskie in Katowice has pursued a varied educational mission. Not only do we organise permanent and temporary exhibitions, but we also promote cultural and historical heritage at large. We provide activities such as classes and workshops for children and young people, as well as events for adults. We offer lectures, meetings, discussions, film screenings, theatre shows, and concerts.

We work with schools, libraries, associations, agencies supporting educational institutions, and teachers.

Our initiatives also include projects that make the museum a venue friendly to those with disabilities. We run activities for children and adults with intellectual and autistic disorders, and those vulnerable to social exclusion.

If you are interested in our educational activities in a foreign language, please get in touch with us: lekcjemuzealne@muzeumslaskie.pl

Mobility is eased by Braille signs throughout the building and hands-free systems in lifts.
Those with hearing impairment can use a sign language interpreter via an interactive kiosk.

Along with deaf artists, we have developed an educational programme covering deaf culture and art-based education in Polish sign language.

Visitors with sight impairment might want to use our audio-described workshops and dedicated visiting tours.

To address diverse needs, we seek to make our museum projects available to visitors with motor and sensory disabilities and autism spectrum disorders. For many years, we have also provided educational projects for groups with special needs and integration projects.

With projects such as the educational tour 'Art by Touch,' we have been one of the first institutions to deliver dedicated solutions within museum exhibition space.