Istanbul (Turkey)
Instanbul Modern
Istanbul Modern was founded in 2004 as Turkey's first museum of modern and contemporary art. Committed to sharing Turkey's artistic creativity and cultural identity with the local and international art worlds, the museum hosts a broad array of interdisciplinary activities. Istanbul Modern embraces a global vision to collect, preserve, display and document works of modern and contemporary art, photography, design, architecture, new media and cinema. It acts as an intermediary in the sharing of Turkey's cultural identity with the international art environment. It supports the artists in their productions and their efforts to form international partnerships. Aspiring to make art easily accessible by the masses, Istanbul Modern provides education programs to art followers of all ages. Through its collections, exhibitions, and educational programs, the museum aims to instill a love of the arts in visitors from all walks of life and encourage their active participation in the arts. Established in a building occupying an 8,000 square meter site in Karaköy on the shores of the Bosphorus, where it hosted exhibitions and events for 14 years, Istanbul Modern has now moved to a temporary space in Beyoğlu, where it will welcome visitors from May 2018 onward for three years while its new building is being constructed. The museum offers a variety of cultural activities in its permanent and temporary exhibition halls, photography gallery, spaces for educational and social programs, library, cinema and store.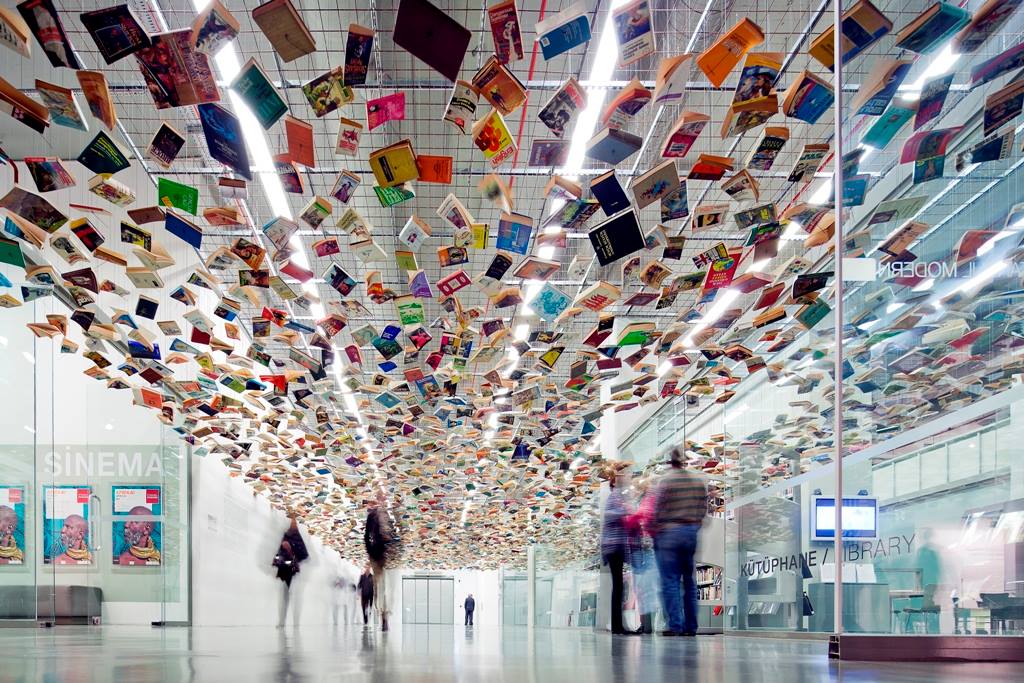 Access preferences
General Accesibility in the Museum (Accessibility)

All museum facilities are wheelchair accessible.

Visitors, accompanied by infants in the "6 month to 4 year" age group, may borrow Quinny strollers donated to İstanbul Modern by Grupbaby. Use of the strollers is free of charge.

Visitors are welcome to bring their own strollers. Strollers are available from the cloakroom. To obtain one, simply show your museum entrance ticket and leave some form of identification (ID) as security.

Free Admisison for Visitors with Disabilities.

Social Projects (Complementary Offer)

Istanbul Modern organizes exhibitions and events through a distinctive approach to contemporary museology. While the content produced through these exhibitions and events is shared with audiences of different age groups and social backgrounds, the museum also designs and puts into practice educational programs for social groups with limited access to art, as well as children, young people, and adults with special needs.

Collaborating with educational institutions and organizations that support education and work within this frame, Istanbul Modern offers a sharing platform for its visitors through its specially designed educational programs.

The Color I Touch (Tactile Experiences)

For Blind and Partially Sighted Children and Young People

Organized for blind and partially sighted children and young people, The Color I Touch includes expert-guided exhibition tours, art workshops, and audio described film screenings.

During the exhibition tours, in which artworks are described to them, the children and young people interpret these works of art. In the workshops, they use diverse materials to develop their manual skills. In drama workshops where they design tales through associations, they develop their imagination, and at audio described screenings of animations they analyze the films they watch.

Istanbul Modern's educational program The Color I Touch is a free program for blind and partially sighted children and young people and is offered through educational institutions and organizations supporting education.