Herford (Germany)
Marta Herford
At the start of the twentieth century, Herford developed as an important location for the furniture and clothing industry. In 1996 this highly productive and internationally active economic structure gave some creative minds the idea of laying down a clear marker in the region. The basic idea was to bring art, economy and society together in a spectacular building. The decision to appoint Frank Gehry as the architect and Jan Hoet as the founding director gave the project its decisive direction. Marta Herford was ceremoniously opened on the 7th of May 2005 with a great response from the public.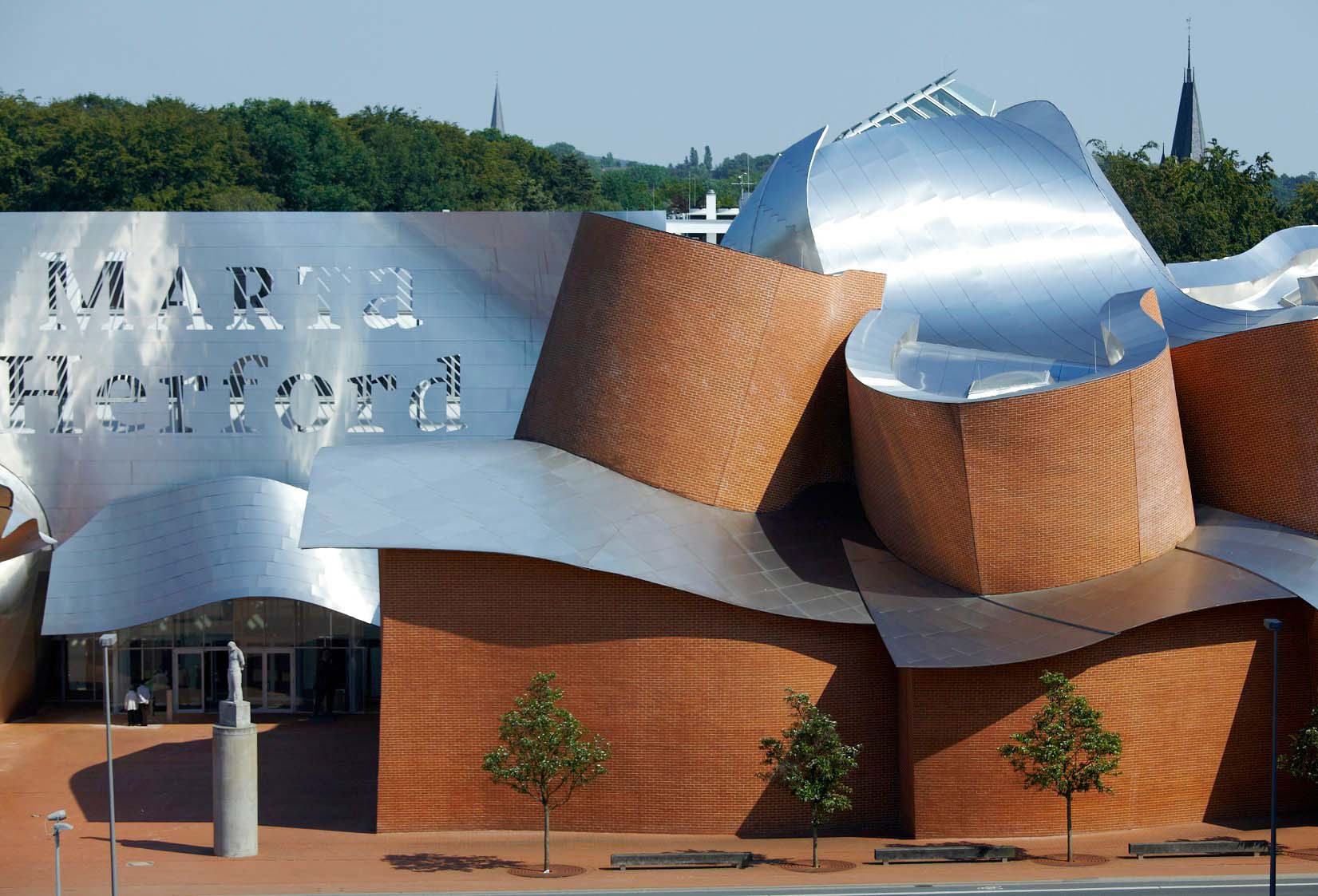 Access preferences
Programs for kindergartens, schools & universities

Art at Marta isn't just something to look at passively. It's an opportunity to get stuck in by rolling up your sleeves and trying out your own artistic ideas. Our varied program has something for everybody. Alongside the regular activities listed below, we also hold workshops on our exhibitions.

Access to Marta Herford from Herford railway station forecourt is barrier-free. All exhibition galleries and other rooms open to visitors are either equipped with ramps or can be reached by lift. It may happen, however, that accessibility to certain installations in the galleries is limited.
There are two disabled-access toilets in the museum and the café. For visitors who are unable to walk, a wheelchair can be provided free of charge. There is also a large number of folding chairs for use in the galleries.
Guide dogs accompanying visually impaired or disabled visitors can be taken into the galleries with the corresponding ID. If you have any more questions, the visitor team will be glad to help.

As well as German, all tours are available in English, Dutch or Polish. Advance booking required.

These tours have been specially devised for visitors who are blind or partially sighted. The galleries and the works of art they contain are explained using detailed descriptions.