Helsinki (Finnland)
KIASMA Museum of Contemporary Art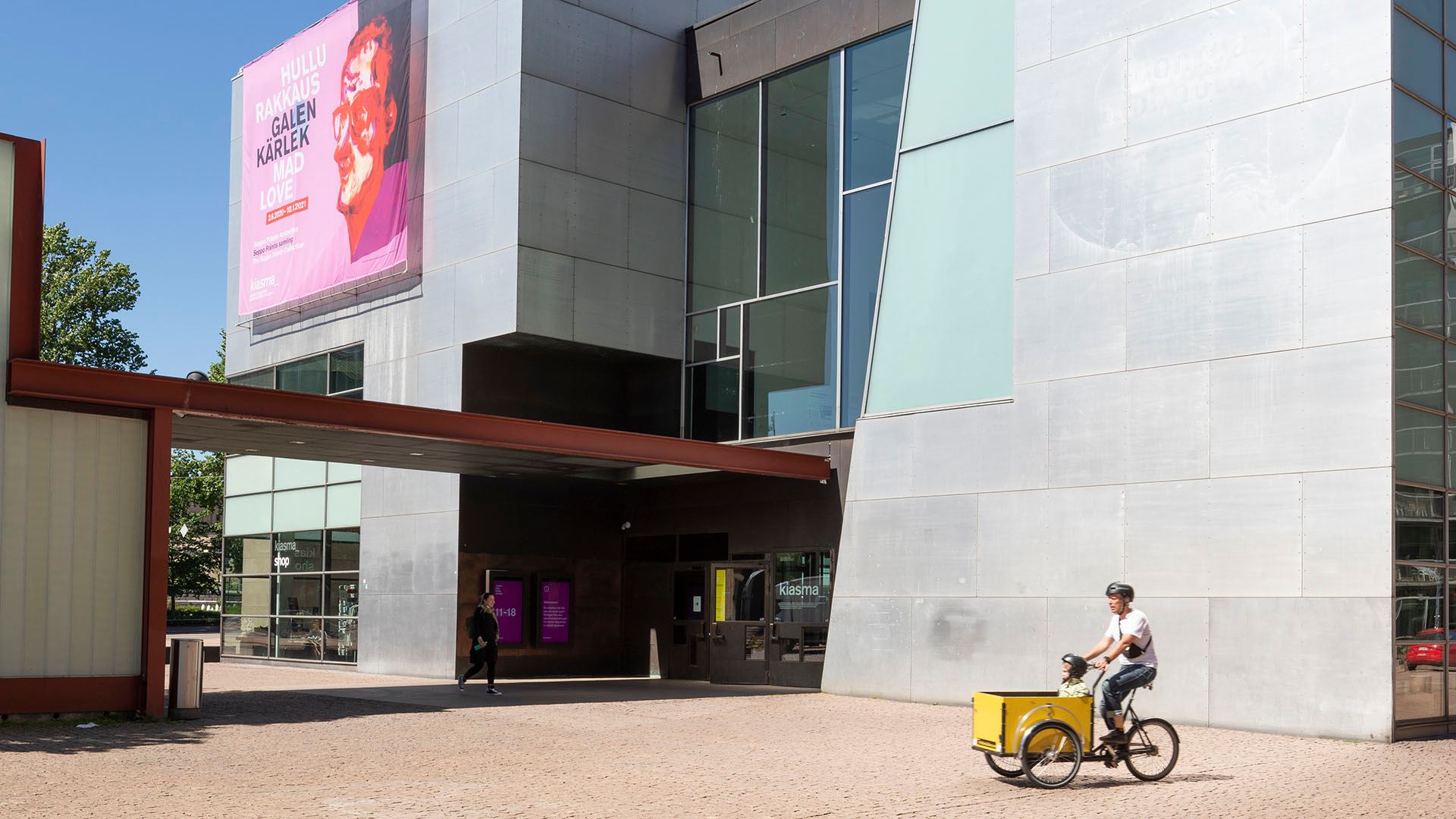 Access preferences
General Accessibility in the Museum (Accessibility)

Kiasma takes accessibility seriously. We want to make the museum visit accessible and enjoyable for all our guests.

Kiasma is a disability card destination.

Parking:
Disability parking is located between Kiasma and the Postitalo building. The access road is located between Kiasma and Postitalo when driving towards Sanomatalo.

Special needs taxis can bring customers to the front door.

Kiasma is fully accessible:
There is a wall switch that opens the front door.
All floors can be reached with a lift.
The upper landing in Kiasma Theatre is fully accessible. If you need a wheelchair space, we recommend you contact Kiasma's info beforehand.
Accessible restrooms are located on the first and fifth floors. They are designed to accommodate children as well.

Technical aids:
An induction loop system has been installed at the information desk, Kiasma Theatre and Seminar Room.
You can borrow a wheelchair, wheeled walker (rollator), walking stick or crutches, as well as a baby stroller from the cloakroom.
We also loan portable folding chairs. Our staff will be happy to assist.

Personal assistants:
Disabled persons' personal assistants have free entry to Kiasma.
Guide and assistance dogs

Guide and assistance dogs are welcome at Kiasma.

Services for visually impaired visitors:
Our staff are happy to help visually impaired visitors.

The cloakroom has visual aids, such as flashlights and magnifying classes, that you can borrow.

Guided tours for special groups (Group and Tours)

We recommend booking a guided tour for groups. All tours can be tailored for the needs of special groups. We provide descriptive tours for visually impaired visitors. Tell us about your needs when you book your tour!