Copenhague (Denmark)
Louisiana Museum of Modern Art
Louisiana's founder, Knud W. Jensen, wanted to create a museum where Danes could see modern art, which until then had no special place in the Danish museums. From the beginning, the founder, Knud W. Jensen, intended for the museum to be a home for modern Danish art. But after only a few years he changed course, and instead of being a predominantly Danish collection, Louisiana became an international museum with many internationally renowned works. Louisiana's close contact and collaboration with the international arts and cultural milieu has since been one of the museum's greatest strengths. And also one of the main reasons that it has been possible for Louisiana to present an exhibition program that has resonated so strongly with the public over the years. Louisiana has thus achieved a standing as one of the world's most respected exhibition venues, and in the future, it will be able to attract exhibitions and artists at a level that few other museums – either in Denmark or abroad – can match.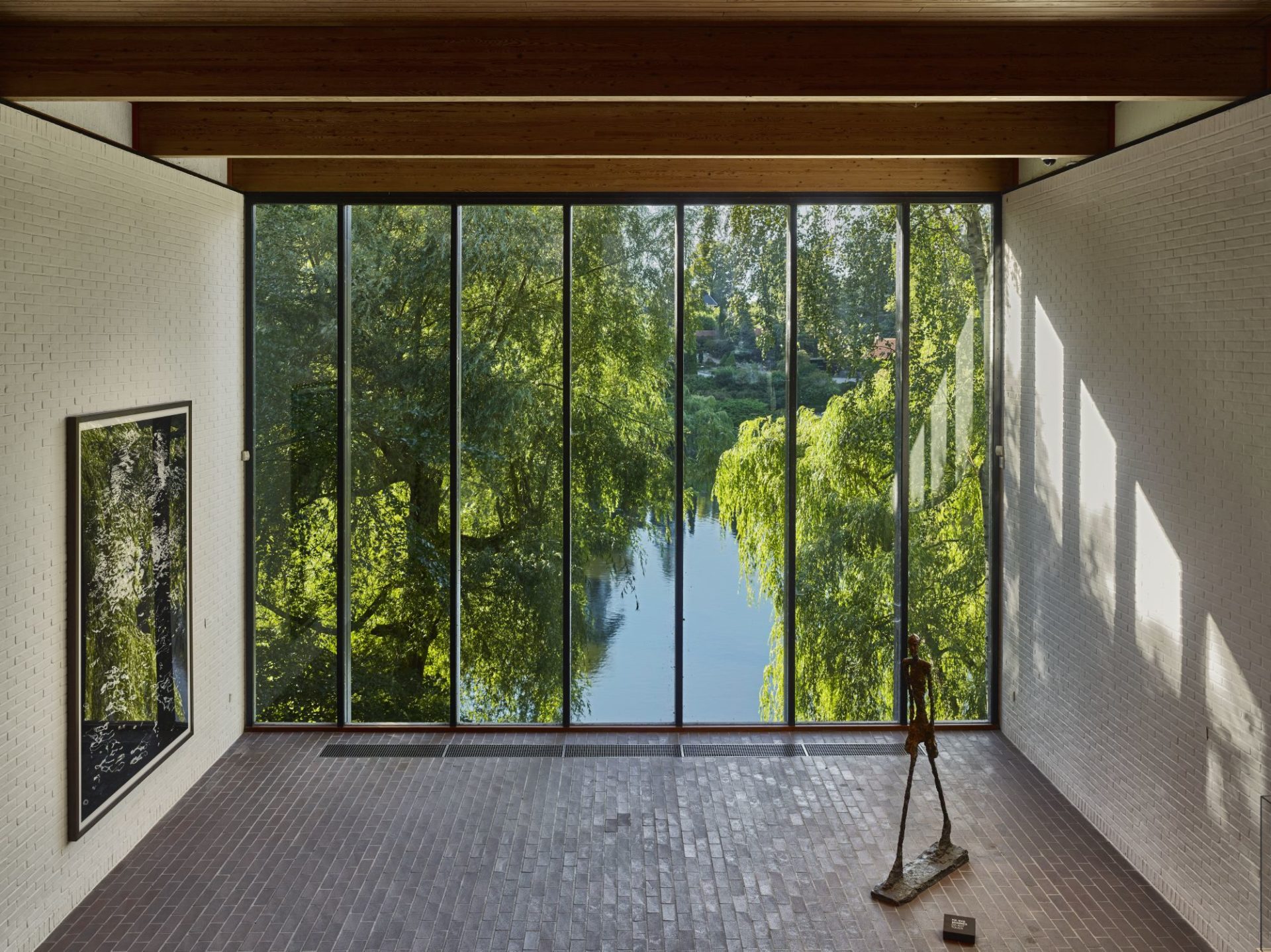 Access preferences
Accesibility Services (Complementary Offer)

Guide dogs are permitted. A sign language interpreter can be ordered for guided tours. The Concert Hall is equipped with equipment for transmission to hearing aids.

Visitors with disabilities can bring with them a person to help them free of charge.

It is possible to borrow wheelchairs and walkers at the museum. We recommend booking in advance. You can also borrow folding chairs in the temporary exhibitions. Ramps, elevators and lifts provide access to the galleries on the different levels of the museum.

The Concert Hall: If you need a wheelchair you should order a ticket for the balcony in The Concert Hall on telephone +45 4919 0719 or by asking at the entrance.

Louisiana's wheelchairs are sponsored by ETAC A/S.

Tactile Experience Services (Tactile Experiences)

Hearing and visually impaired: By contacting our Visitor Services in advance it is possible to obtain permission to touch selected sculptures with gloves. Contact the department on telephone +45 4919 0719.