Bucharest (Romania)
The National Museum of Art of Romania
The National Museum of Art of Romania is the country's prime holder of Romanian, European and Oriental art. Located in the former Royal Palace in Bucharest, it includes the National Gallery (Romanian medieval and modern art) and the European Art Gallery. Apart from numerous temporary exhibitions, visitors can also join guided tours of the former Throne Hall and other spaces of historical relevance. The Art Collections Museum, the K.H. Zambaccian Museum and the Theodor Pallady Museum are equally part of the National Museum of Art of Romania.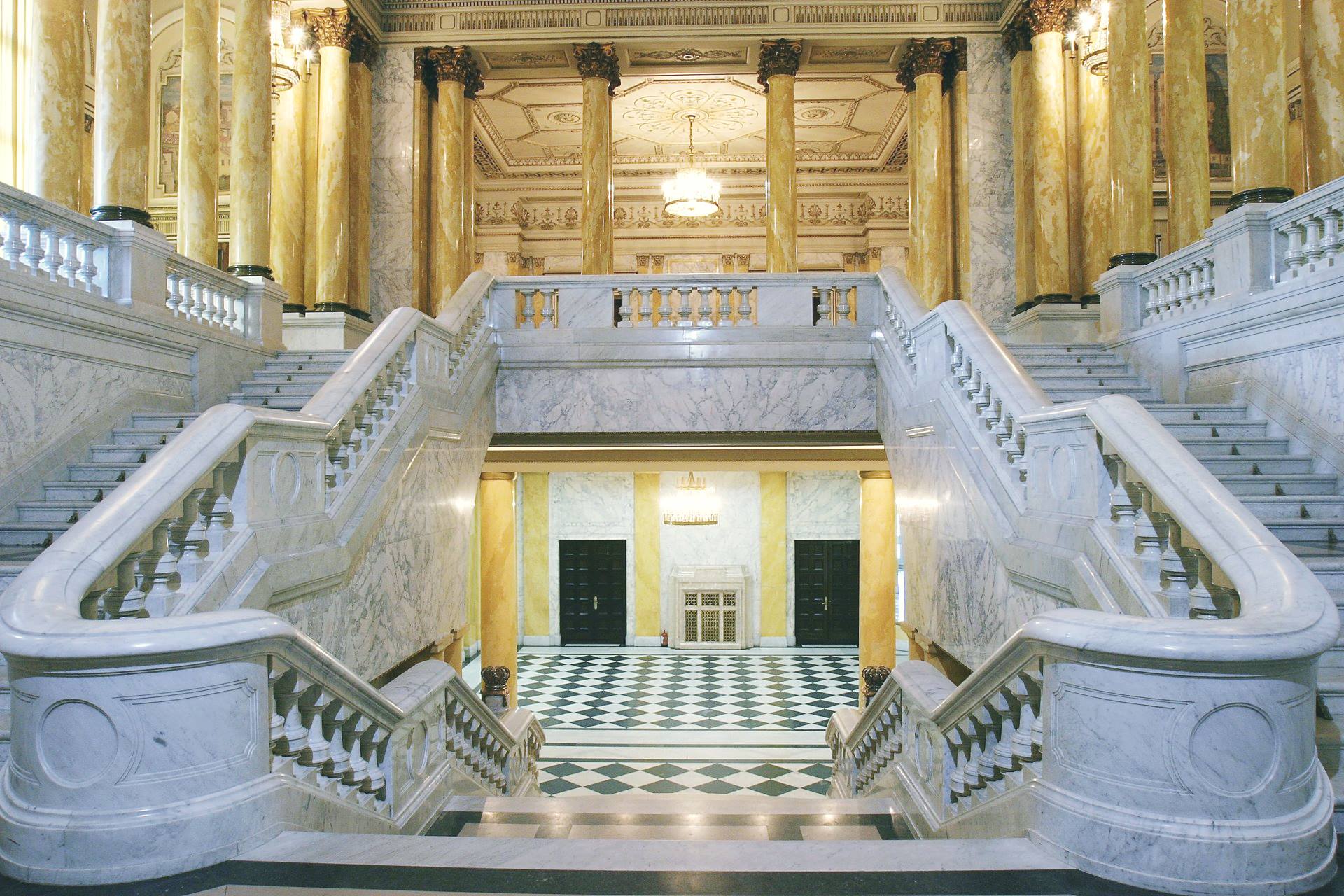 Access preferences
ARTmobile (Complementary Offer)

ARTmobile is a project born of the Museum's commitment to make art and particularly its collections more accessible to wider audiences, including the visually and hearing impaired.

The museum's website was completely restructured to incorporate new features. Forty works in the permanent galleries have now both written and aural descriptions (in Romanian). These are complemented by fifteen theatrical presentations and seventeen short films which interpret works of art in Romanian Sign Language. Paintings by Nicolae Tonitza, Corneliu Baba and Paul Signac are also presented through tactile diagrams, whose exploration is guided by written and aural descriptions.

Guided tours for visitors with special needs (Group and Tours)

The visually and hearing impaired visitors are invited to our guided tours that feature workshops and multimedia experiences, followed by workshops that use special kits.